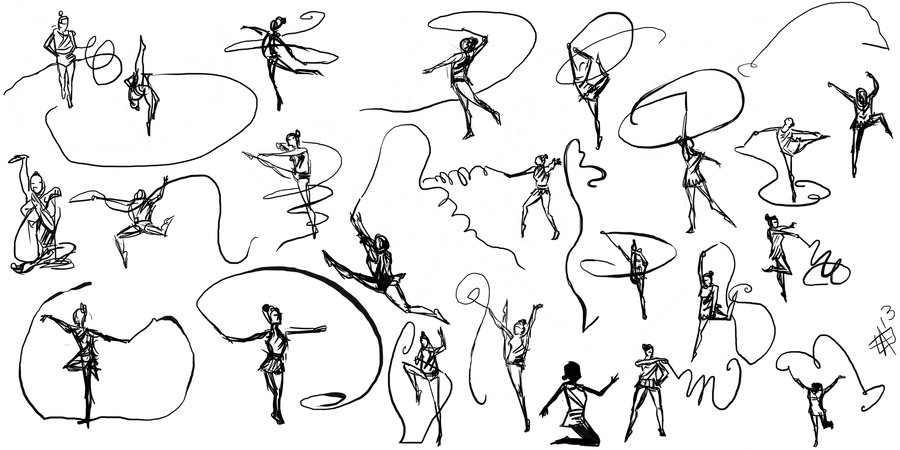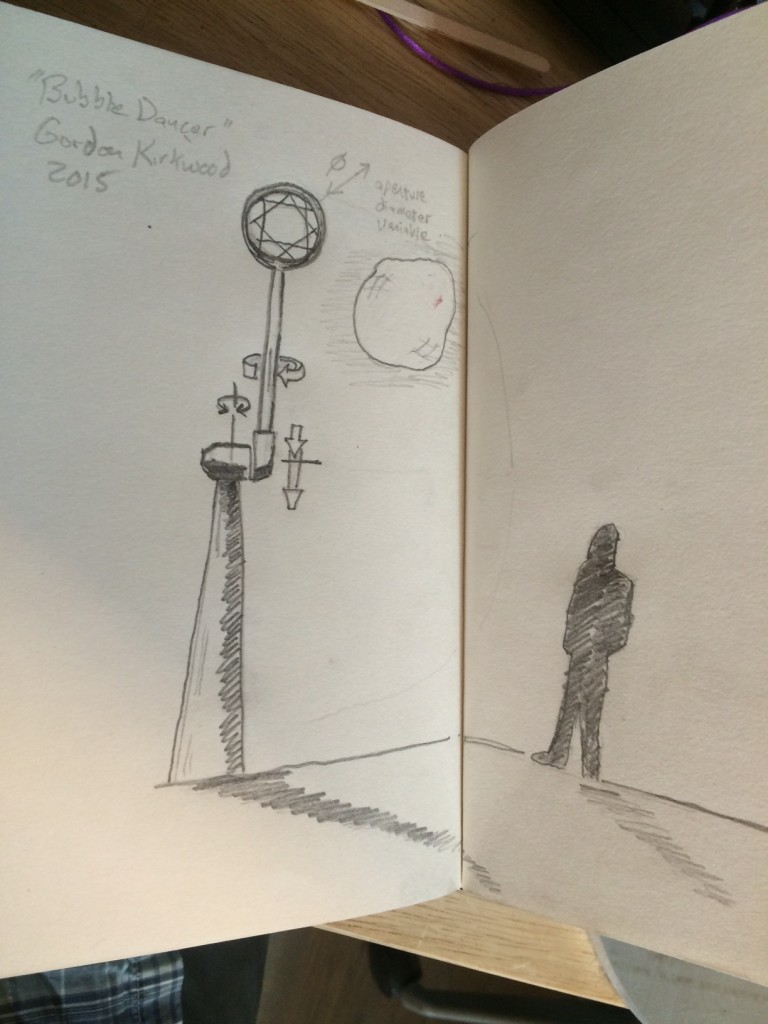 Bubble Dancer is a robotic art sculpture,  one of several projects I am working on during my artist residency at Pier-9.  This work  leverages my variable aperture soap-film stretching cable iris mechanism to make intricate three dimensional patterns of giant bubbles, robotically.
It might better be called a "CNC bubble blower".    With the ability to vary the size of the aperture wetted by a soap film,  and to create new soap films without requiring immersion in a liquid bath,  it can make bubbles at a wide variety of windspeeds,  and with a wide range of sizes including "ridiculously huge".  It can work in still air or with ambient winds.
If you are interested in working with me to choreograph 'bubble dances' for this robot,  I will share with you the interface protocols so you can also control this robot.
Cable Iris Development
I created the first successful cable iris bubble blower mechanism in late 2014.

I'm now working on making this mechanism more planar using concentric nested rotating rings, instead of the earlier design with an axial bearing off to one side.   This will allow bidirectional operation – bubbles can issue out either end, and will also remove a visual obstruction to looking clear through the produced soap films.  Here is a 5-iris diagram I was prototyping before I decided to simplify cable tensioning and wetting mechanisms by returning to the 3-iris design: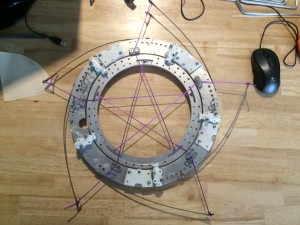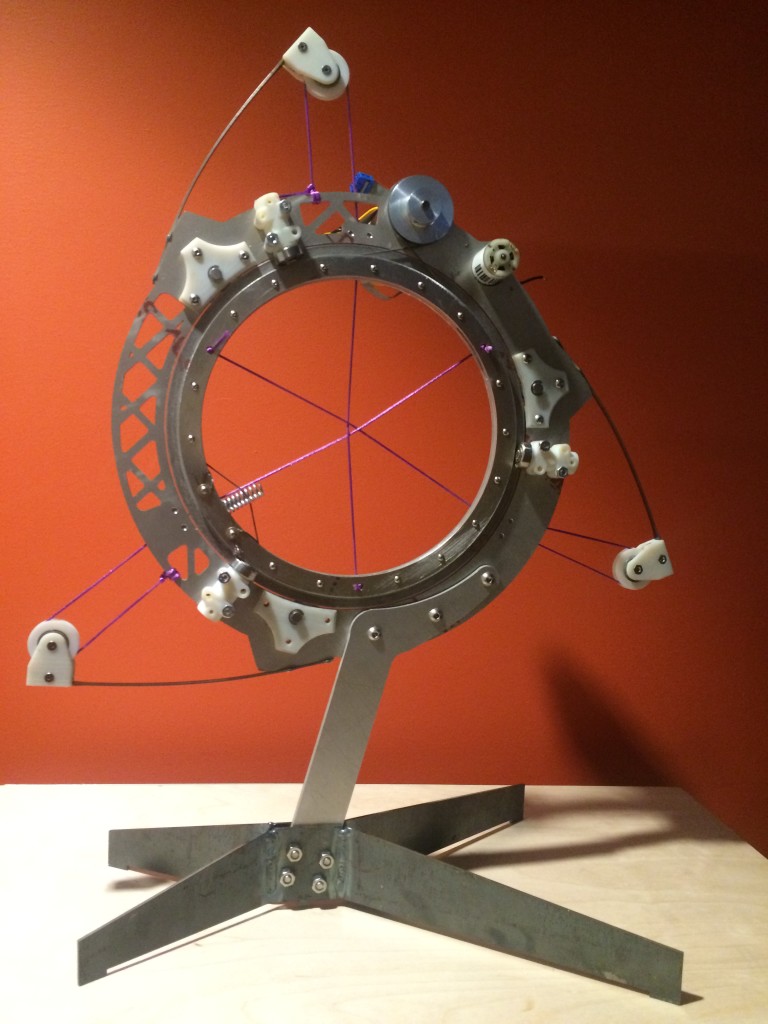 The most up-to-date cable iris in early April has a 150 Watt servo motor,  compound cable tensioning pulleys,  stainless steel 608 bearings, and a peristaltic fluid delivery pump located with the servo motor at the top of the frame to avoid runoff.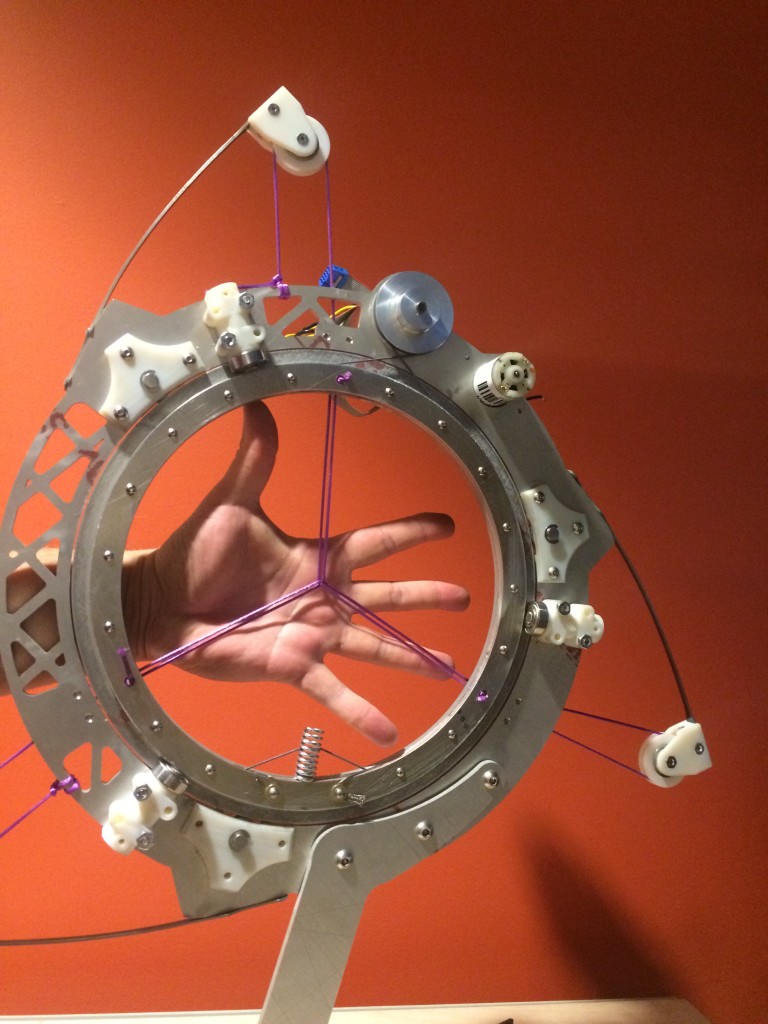 Hand for scale.
Hand Actuation test 4/10/15:

Servo Motor energized and under control 4/11/2015:

Servo control with slower acceleration also on 4/11/2015:

Heavy duty cycloidal bearing and gearbox mount for azimuth and elevation degrees of freedom: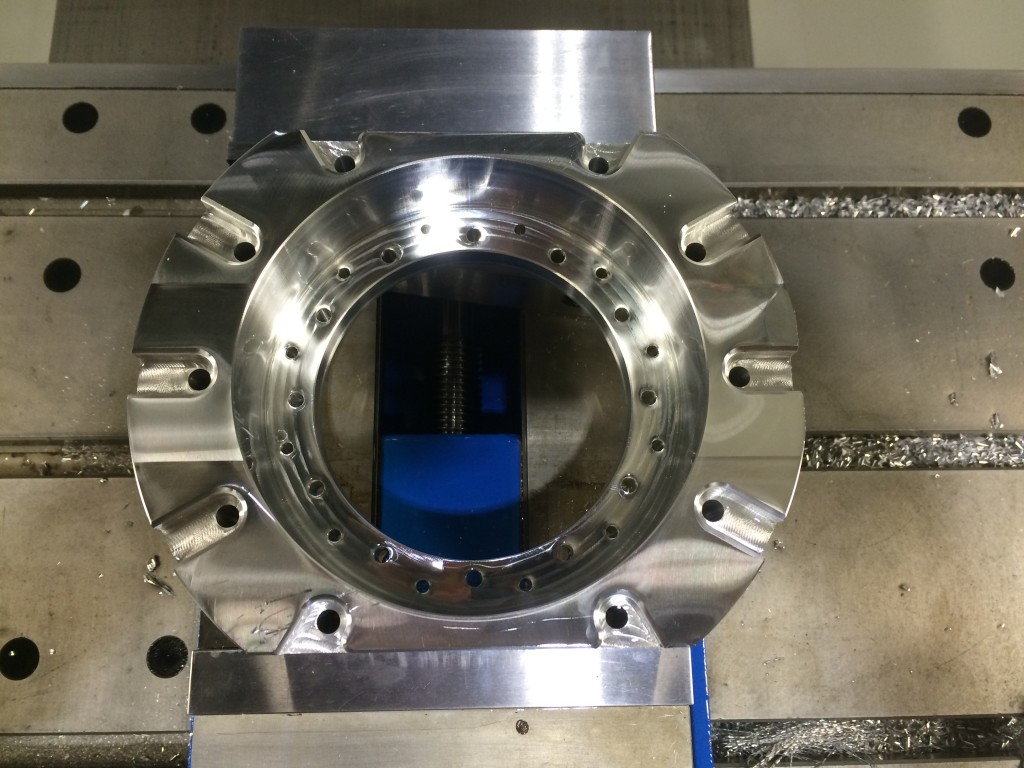 on the bed of the HAAS VF-2-SS CNC mill just after milling.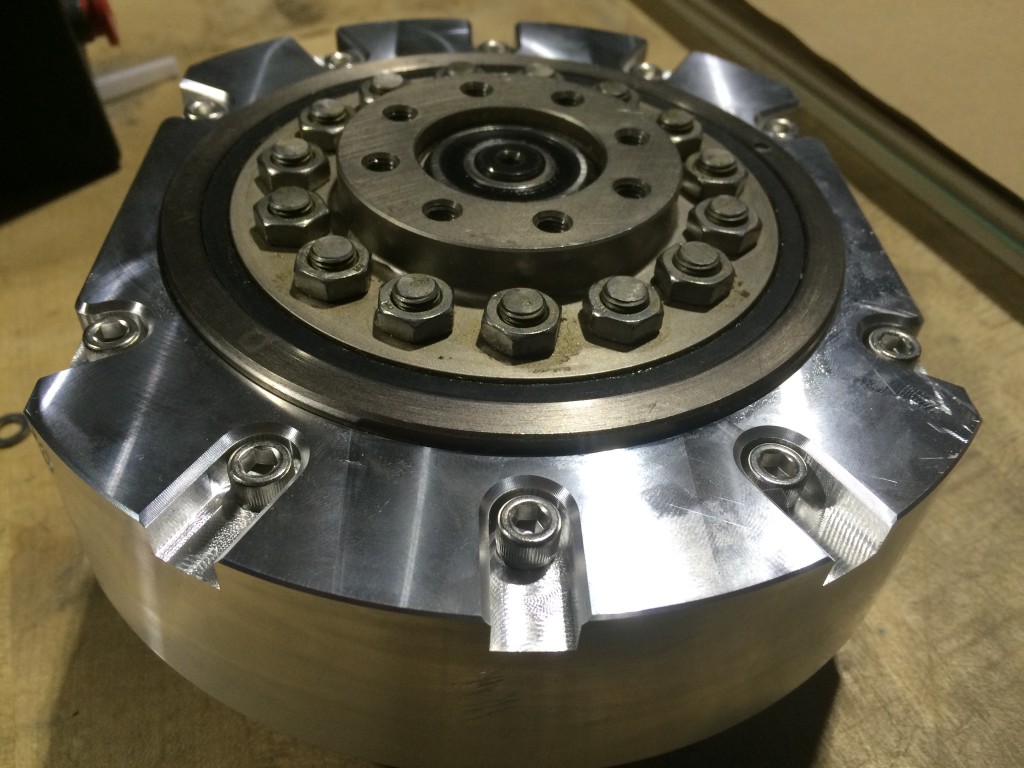 testing the fit of the bore diameter:   perfect,  with 0.004″ clearance all around.