I am interested in recording unusual, improbable,  ephemeral , or
otherwise unseen real phenomena in gorgeous detail.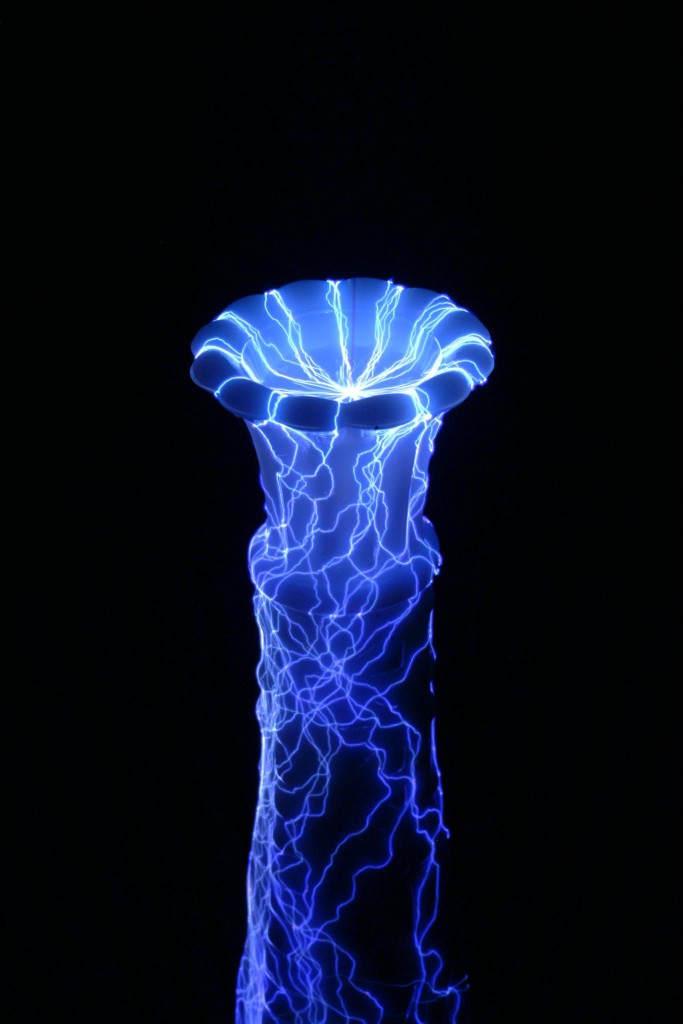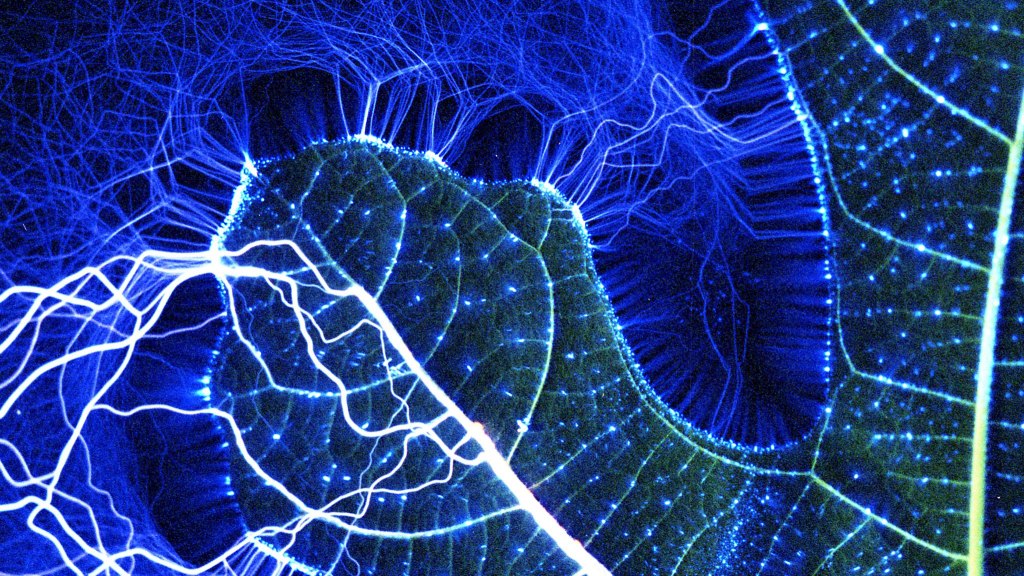 Under the constraints I impose on myself, nothing is simulated,  edited, collaged: everything must be real.  And so I build apparatus to shape electric and magnetic fields,  fluid jets, smoke rings, soap films,  and lightning arcs to orchestrate the forces and phenomena I am interested in.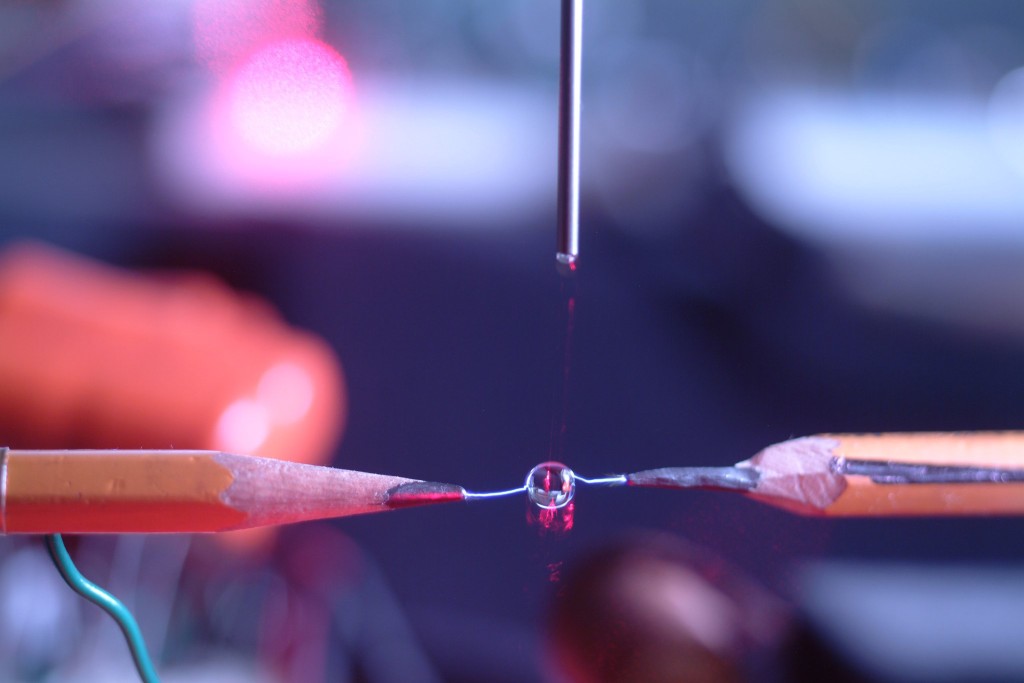 The first photo I ever made using a synchronized high voltage spark applied to a falling water drop. Red light in background, and red artifacts surrounding droplet in foreground, are due to a red laser beam being used to detect when the droplet is in the desired position. The laser detector circuit triggered a high voltage thyristor which dumped a 700V storage capacitor into the high voltage coil of the stun gun. This relatively low energy apparatus was eventually included as an optical trigger for a much (much) more powerful, 240kV, 8 joule,  marx generator which  I built from scratch.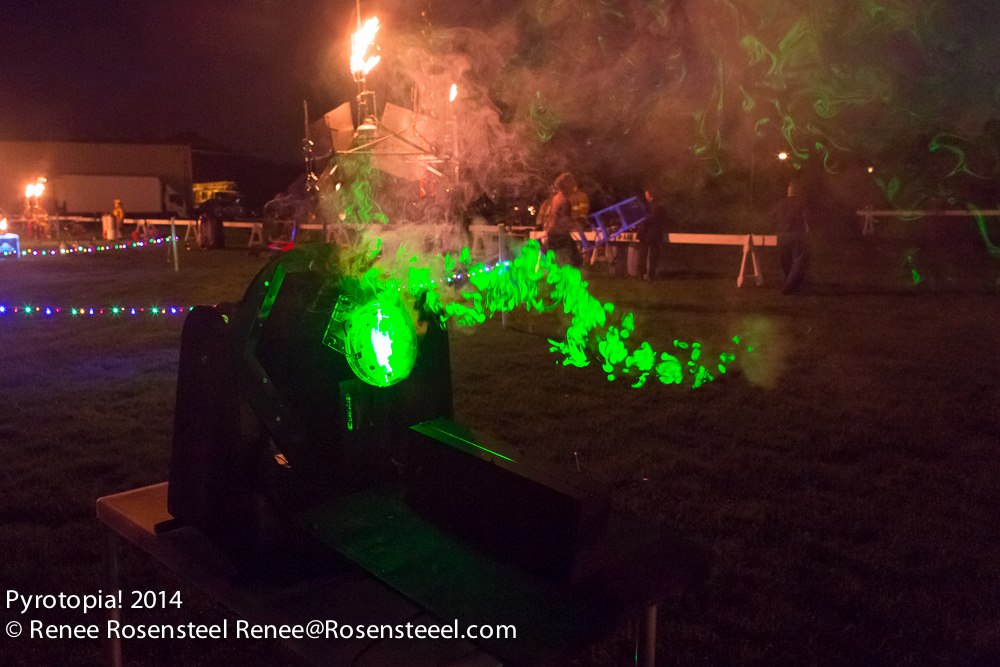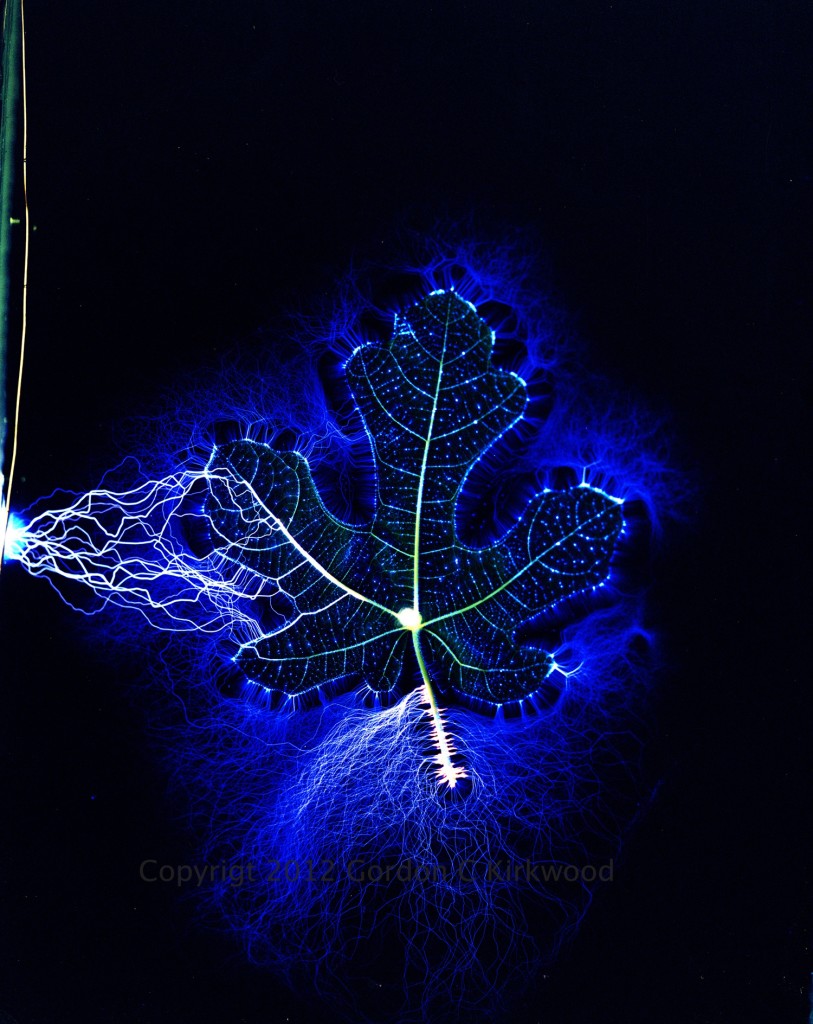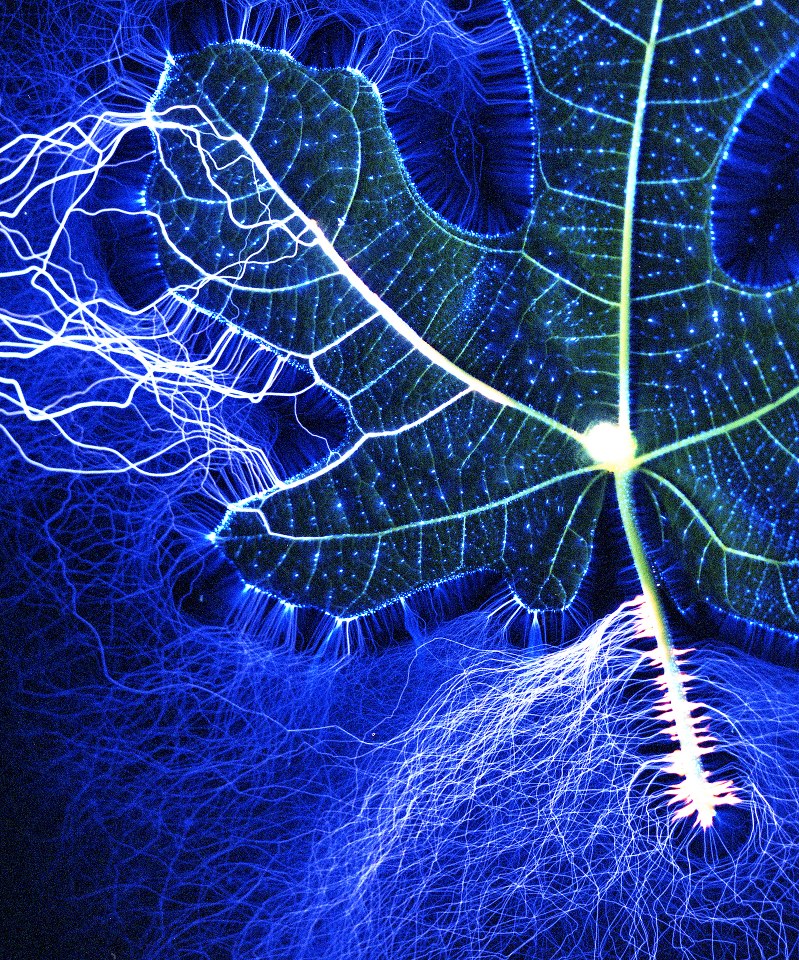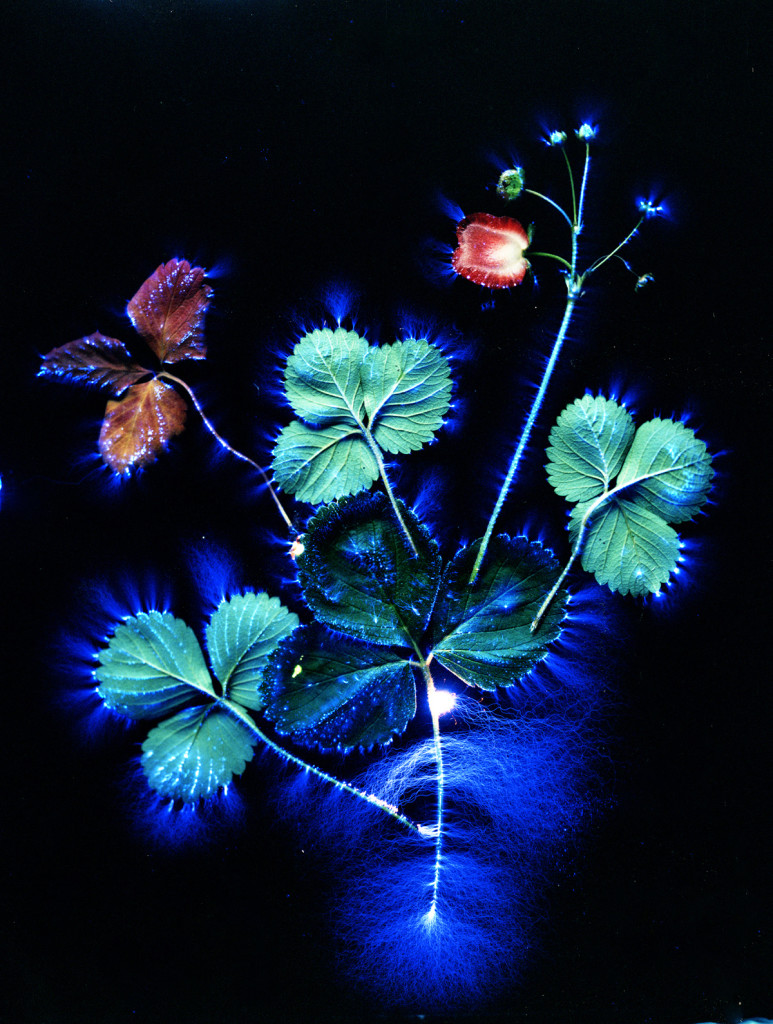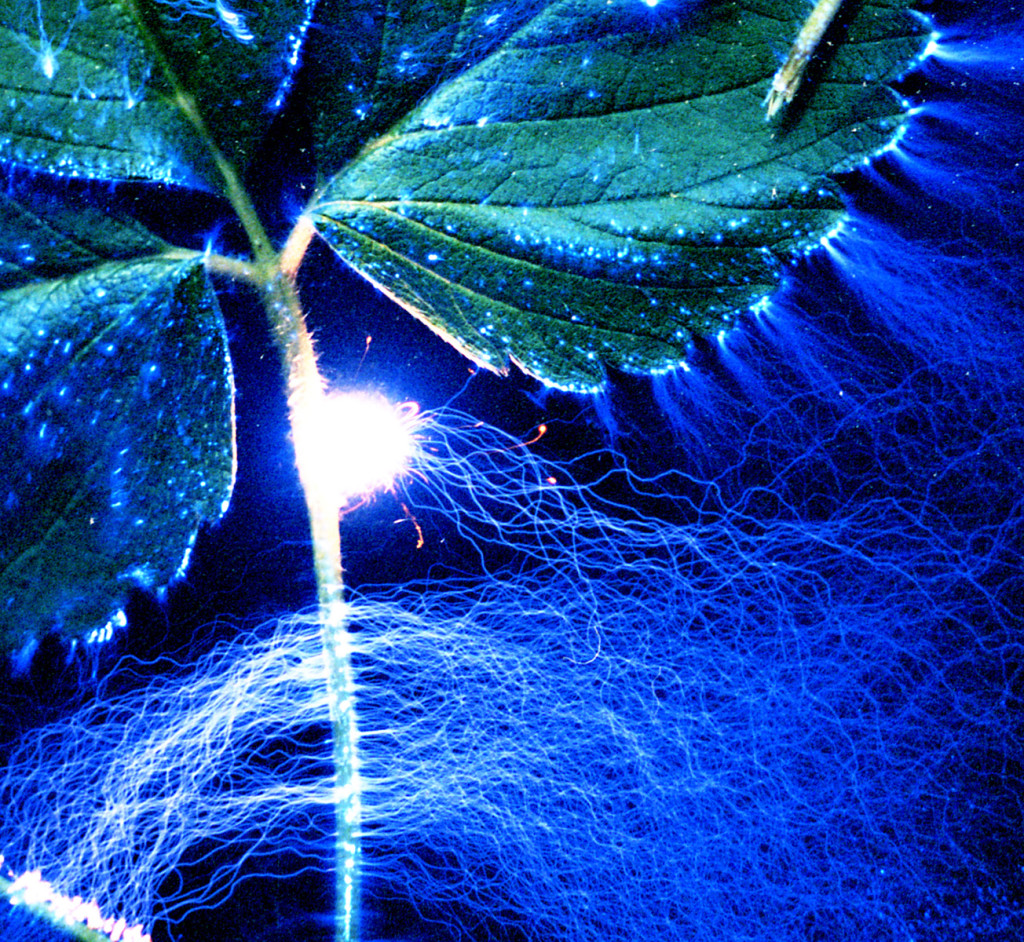 To make these photographs I studied high voltage physics and built a  personal lightning machine.   It produces incredibly brilliant lightning at potentials of up to a quarter-million volts.    I have also built a triggered spark gap and optical slave trigger circuit so this lightning machine can be commanded to issue it's burst at a precise moment.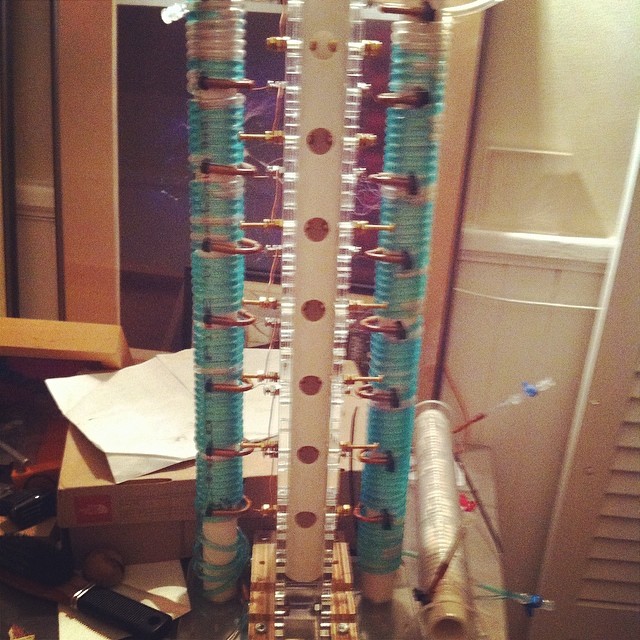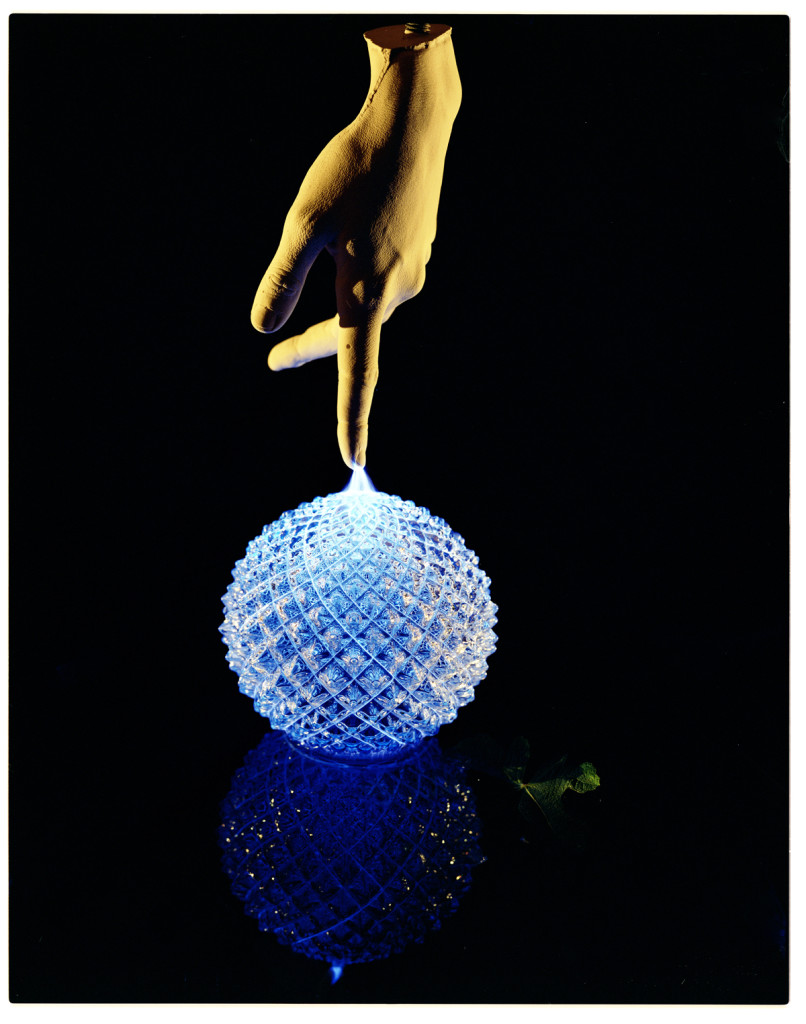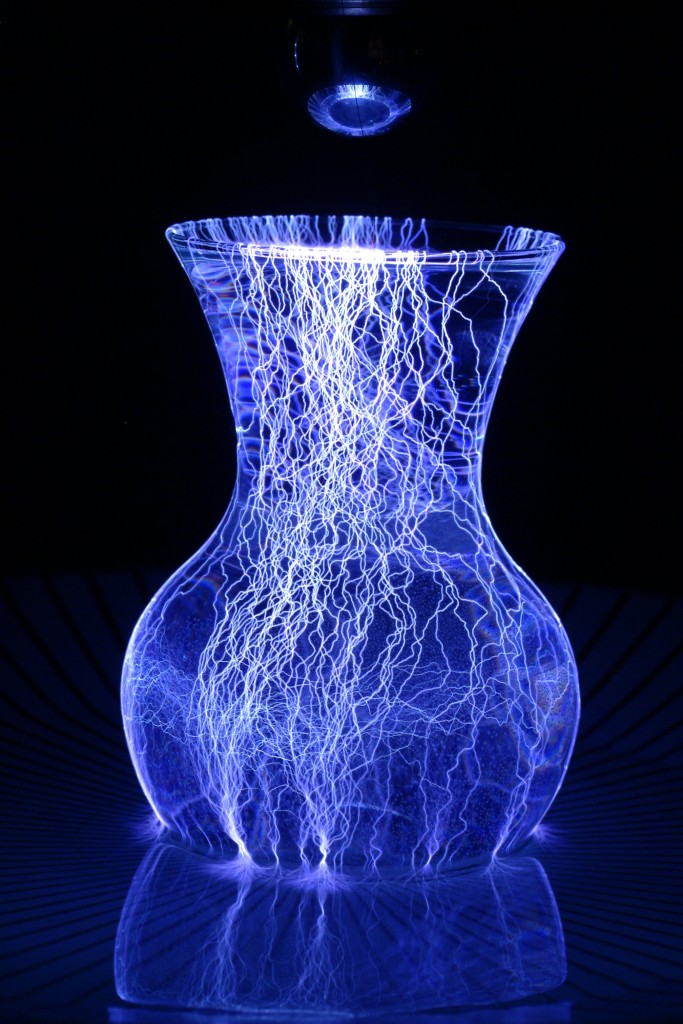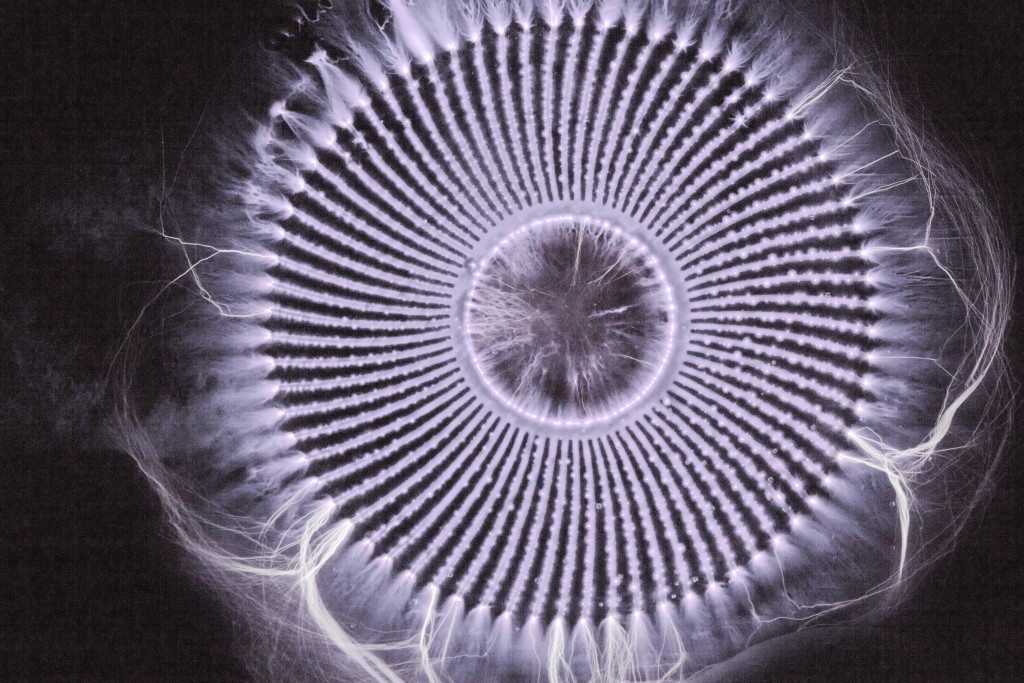 Another alternative photographic technique which,  to my knowledge, is of my own invention,  is a method of recording transient and often complex flow patterns in fluid media: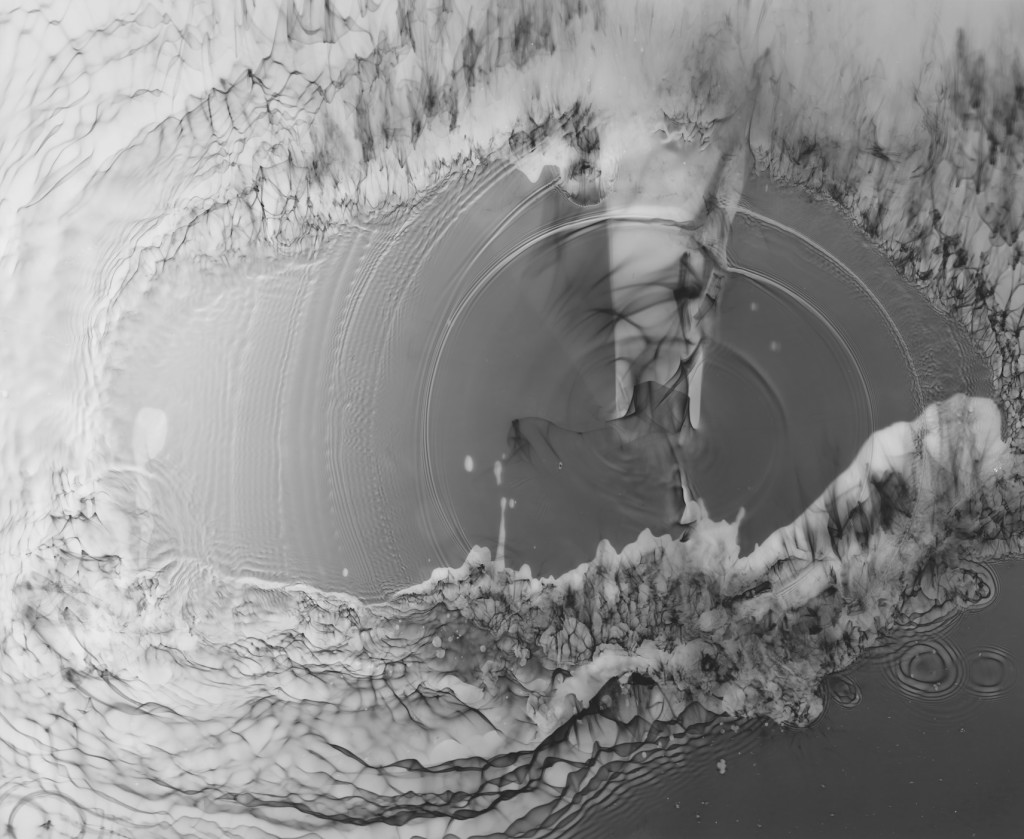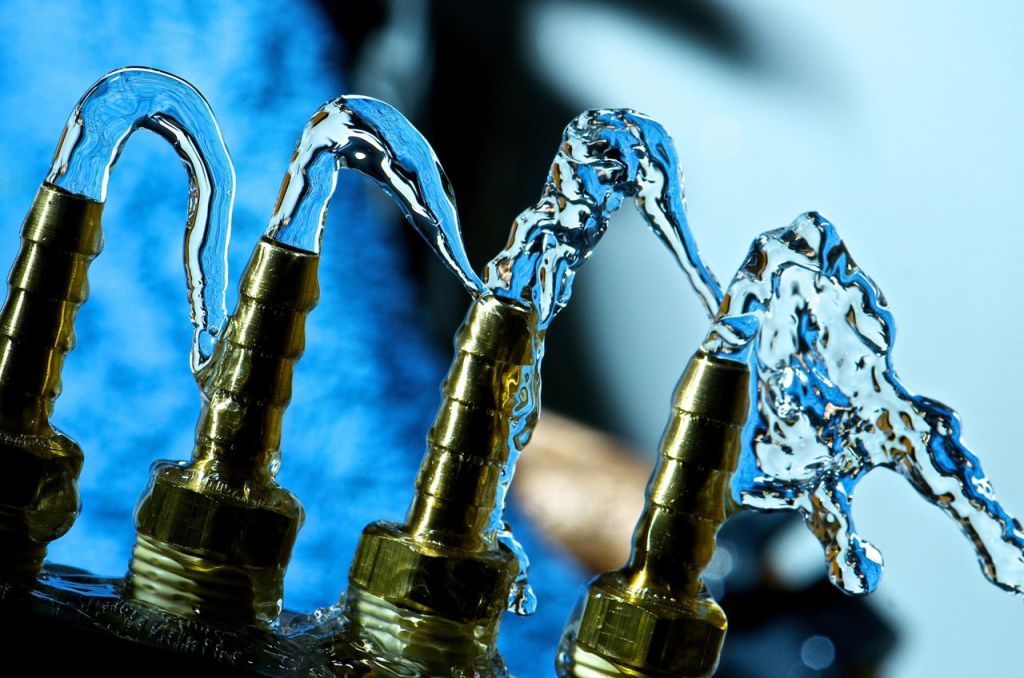 In the news: 
HACKADAY:  Ephemeral Photographs Staged with Artful Inventions
KICKSTARTER:  Electrified Flowers of Hawaii
FACEBOOK:  Electrified Flowers of Hawaii