I've been playing with a new process in which I remove the silvering of mirrors in detailed patterns,  leaving optically clear glass.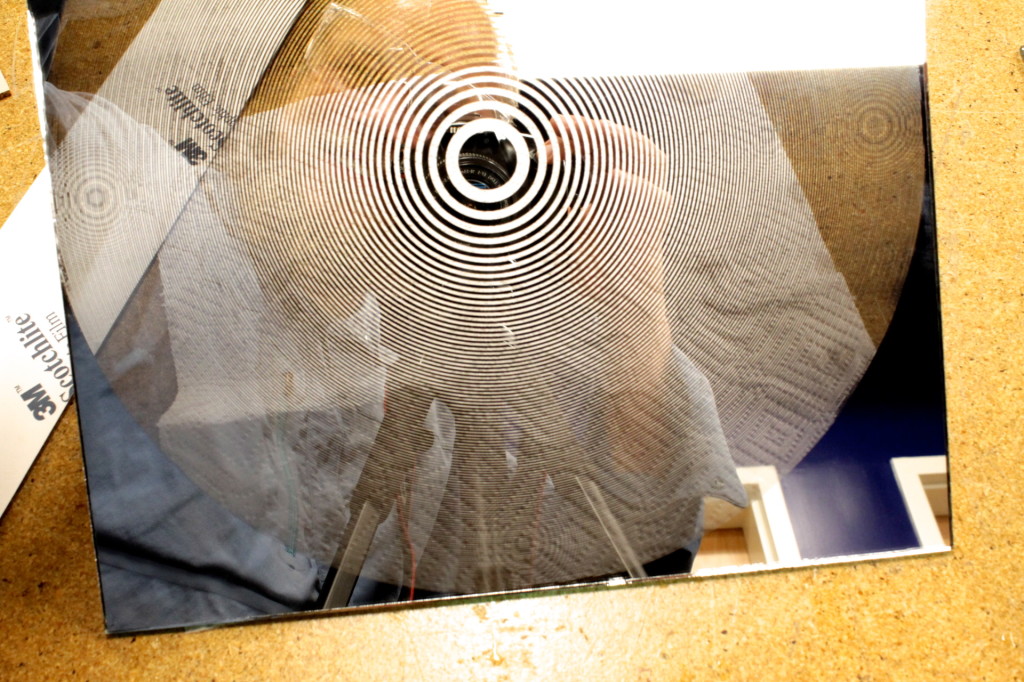 My first experiment was to make a Zone Plate,  but my current process didn't have enough resolution to make fine enough lines for a zone plate of short focal length at normal visible wavelengths around 600nm:
However, the process is fantastic for barrier grid a.k.a. moiré a.k.a. 'strip' animations,  and for an afternoon project this has borne incredible fruit:  only about a dozen promising directions to go from here!  I decided to focus first on making an animated cautionary text and moving image safety sign for vehicles, especially bicycles,  especially helpful for night-time visibility.